The Detroit Tigers clinched a 3rd consecutive American League Central title last night by defeating the Minnesota Twins 1-0. Max Scherzer finished off his eventual A.L. Cy Young season by striking out 10 Twins batters in 7 strong, yet wild innings. Scherzer battled a few bouts of wildness, but found his way to give the Tigers the start they needed due to a depleted bullpen. Afterward, they popped the bubbly, donned the goggles, and got a little crazy.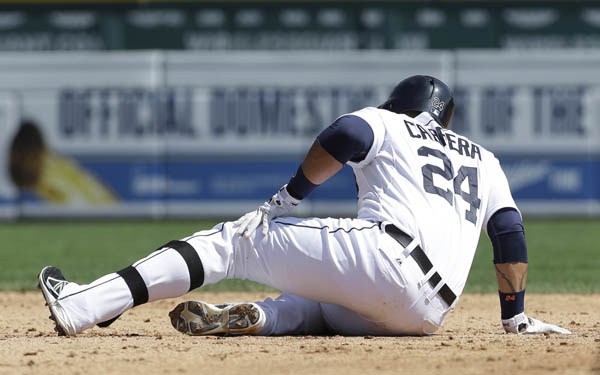 As they attempt to win their first World Series Championship in 29 years, the Tigers hopes will rest on the shoulders of superstar Miguel Cabrera. He has been fighting a sore knee, hip, groin, and possibly other injuries down the stretch and hasn't looked like the best hitter in baseball the past month and a half. If the Tigers hope to be the last team standing, Miguel needs to be the hitter he was for three quarters of the season, as opposed to the shell of himself he showed all of September.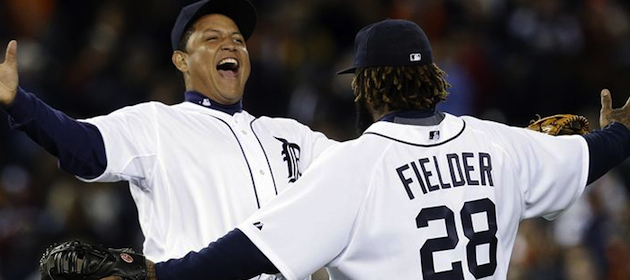 One home run and one double: that's the total number of extra base hits Cabrera has in the last 23 games. Couple that with the .257 average that goes along with it, and you wonder if Miggy is just too injured to make a difference this postseason. Over the past few weeks we've heard some ideas on how to handle Cabrera's struggles. Put him on the 15 day DL, sit him out for a week, DH him, move him in the lineup. According to the Tigers training staff, the answer is none of the above. They say that rest will not fix it, and his injuries are just something he will need to play through. I guess we will need to stay tuned to see if he can fight through his ills to deliver Detroit the World Series they deserve.