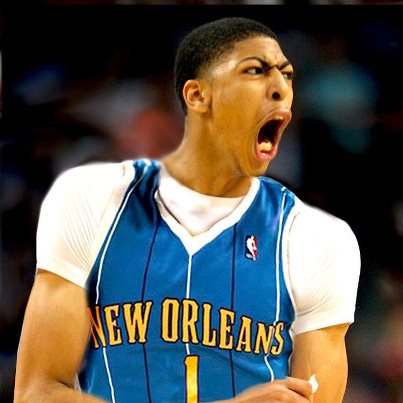 When the New Orleans Hornets won the NBA Draft Lottery on May 30th, they won the right to draft Kentucky big man Anthony Davis.  With that, they may have found a cornerstone to pair with guard Eric Gordon.  Most importantly, the Hornets may have found something to make them relevant enough to push them to the next level not only in play on the basketball court, but off it as well.  When the Hornets traded Chris Paul, the Hornets instantly were a team that little people cared about.  Now, with the pairing of Gordon and Davis, the Hornets could possibly find themselves in position to utilize their salary cap space garnered from trading Chris Paul to add another piece (or two) to make their lineup one that would not only win games, but bring fans into the building and increase TV ratings.  With new owner Tom Benson, the hope is that they can turn a small market Hornets team into one that would entice players to want to play for them.  While not the player currently that LeBron James is, Anthony Davis could have that "franchise changing" effect that James had on the Miami Heat, where Chris Bosh joined James to team with Dwyane Wade in South Beach.
Before the "Big Three" was assembled, the Miami Heat was a team that was looking to make it to the next level.  They had a superstar in D Wade, but had some trouble getting top tier talent to play for them.  Their following and fan base was in the middle of the pack and they seemed doomed to be one of those teams that would be "good, but never good enough".  After "The Decision", the heat instantly transformed into one of the biggest followed teams in the league, and it has showed in increased attendance, higher television ratings, and a fan base that has exploded into one of the biggest in the league.
If the Hornets can use the drafting of Anthony Davis to attract more talent, and owner Tom Benson can put in his all give his team more national exposure, NBA Draft night 2012 could be as influential as The Decision, at least for New Orleans Hornets fans.