Big moves have been made in the opening week of the 2012-2013. Many teams have exceeded their early expectations and made strides to the top of this weeks power rankings. Although, several prominent teams have began their fall in the rankings this week into the bottom half. Let's see who climbed and fell in the first week of this season's power rankings.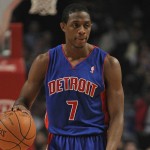 30. Detroit Pistons
The Pistons have looked pretty bad in their opening week. Detroit started their week, and season, by welcoming James Harden to Houston by allowing him to score 37 with ease. The team ended their week in a losing effort to the Lakers by 29. As of now, the leading scorer for the Pistons is veteran Tayshuan Prince, who is averaging a meager 13 points a game.
Record: 0-3
Last Week: 25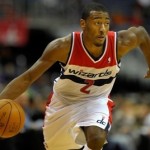 29. Washington Wizards
Without their leader, John Wall, the Wizards have performed admirably. With an opening night loss to Kyrie Irving and the Cavs, the Wizards fell to the Boston Celtics by only 3. Guys like Kevin Seraphin and Earl Barron have stepped up big for this young team and have become a part of the Wiz's rotation. The one noticeable issue with the Wizards is Bradley Beal, who in 21 minutes is only averaging 5-points a game, not the start Washington was hoping for the rookie, but for the team competitive losses will have to do.
Record: 0-2
Last Week: 29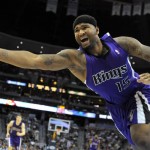 28. Sacramento Kings
The Kings' opening week has been disappointing to say the least. The Kings did narrowly escape the Warriors, but besides that Sacramento has been abysmal. The main component the Kings are missing is a passer. Isaiah Thomas is the teams starting point guard at the moment and he is averaging fewer than 2 assists a game.
Record: 1-3
Last Week: 27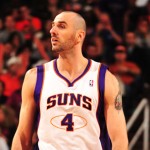 27. Phoenix Suns
The Suns record is a bit misleading after their first week of the season. The team has been carried by great frontcourt play from Luis Scola and Marcin Gortat. All of Phoenix starts have played very well individually to add to Scola and Gortat. The problem—the Suns have not put together a complete outing as a team and have been outplayed in nearly every game and need to play a consistently through four quarters.
Record: 1-3
Last Week: 23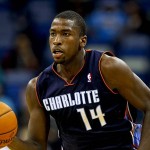 26. Charlotte Bobcats
Can you believe it? The Bobcats won their opening game against proven opponent Indiana Pacers. Unfortunately their encore performance was answered with a 27-point loss to the Dallas Mavericks. With Kemba Walker taking control of this team—the Bobcats are going to be better than their lowly expectations.
Record: 1-1
Last Week: 30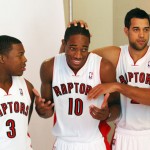 25. Toronto Raptors
The Raptors proved two things in their opening week—the Landry Fields signing is as bad as people thought it was, supported by his 2 points per game, and that the Kyle Lowry trade was a steal, as the point guard is leading the team in the points, rebounds, and assists. Lowry is going to lead Toronto back into Eastern Conference relevance.
Record: 1-2
Last Week: 24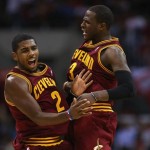 24. Cleveland Cavaliers 
The Cavs have had a very productive opening week. Dion Waiters has outplayed his expectations with his great performance Monday against the Clippers. As well, Anderson Varejo has returned very strong from his injury and a force in the middle. Kyrie Irving continues to blossom into a superstar and the Cavs continue to grow on a game-by-game basis.
Record: 2-2
Last Week: 22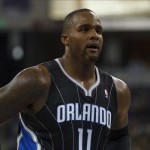 23. Orlando Magic
Interestingly enough, the Orlando Magic are winning without Dwight Howard. Led by Glen Davis, the Magic beat a solid Nuggets squad and the Suns both in convincing fashion. At 2-0, rookie coach Joque Vaughn is already putting his team ahead of schedule in their rebuilding stage.
Record: 2-0
Last Week: 28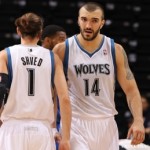 22. Minnesota Timberwolves
Well this was not planned by Minnesota. Without Kevin Love or Ricky Rubio, the T'Wolves have faced trouble early. After getting dominated by the Raptors, the Timberwolves avoided another embarrassment to the Nets with a 22-point comeback and sealed a win. Without their two stars, it will be hard for Minnesota to compete.
Record: 2-1
Last Week: 15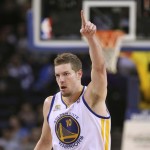 21. Golden State Warriors
The loss of Brandon Rush stings Golden State, as he has been a viable player who can do a little bit of everything. Although, Carl Landry has played great off the bench and taken pressure off David Lee allowing them to be a more complete ball club.
Record: 2-2
Last Week: 19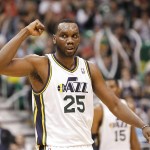 20. Utah Jazz
The Jazz had a tough opening week with four difficult opponents and their record is not a symbol to their play. The emergence of Derrick Favors in limited time makes Al Jefferson expendable. As well, Mo Williams has played his best since his time in Cleveland.
Record: 1-3
Last Week: 16
19. Portland Trail Blazers
Damien Lillard has come into the league with a bang, averaging 19-points and 8-assists. He and Lamarcus Aldridge have formed a great combo, and Portland is quickly becoming one of the most electric teams in basketball.
Record: 2-2
Last Week: 17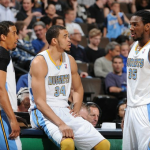 18. Denver Nuggets
The media's favorite sleeper this season, the Nuggets have jumped out of the gate slow and have slipped to 0-3. A tough schedule could be a telling factor in their weak start. Another issue the Nuggets have faced is that Kosta Koufos has been on the floor more often than Javale McGee who has been coming off the bench, which can not fly in the Mile High City, as McGee is clearly the man to start in Denver. No need to panic, but George Karl needs to make some early changes.
Record: 0-3
Last Week: 7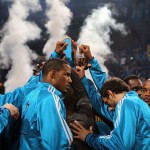 17. New Orleans Hornets
The youth movement in New Orleans is working right now. Anthony Davis did suffer a concussion but in his first two games he has been very efficient when on the floor. Robin Lopez is proving to be a viable starter at center for this team, and with Eric Gordon yet to step on the floor, the Hornets are much more improved than what many believed before the season.
Record: 2-1
Last Week: 21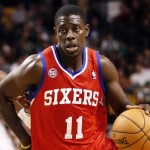 16. Philadelphia 76ers
The 76ers opened up with a great victory over a solid Nuggets squad, but then got blown out twice by the Knicks. The Sixers problem is that they can not score without Andrew Bynum, failing to get over the 90-point mark in their first three games.
Record: 1-2
Last Week: 8
Check back for teams 15-1