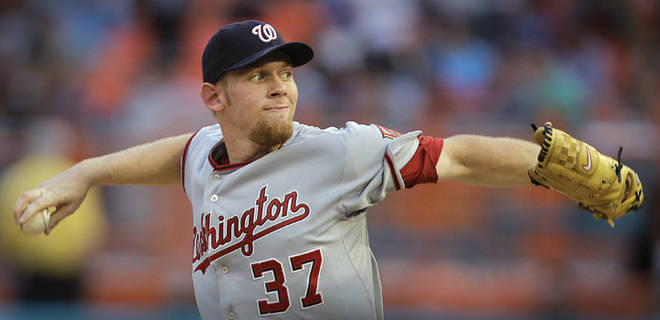 Roughly one year ago on September 8, 2012 Stephen Strasburg was shut down by his ownership and management.  His total numbers were a record of 15-6 with a 3.16 ERA, 197 strikeouts in 159 1/3 innings.  While shutting down a pitcher at an innings limit has been done before by numerous teams, rarely has it been done with a star ace on a team primed for a playoff run.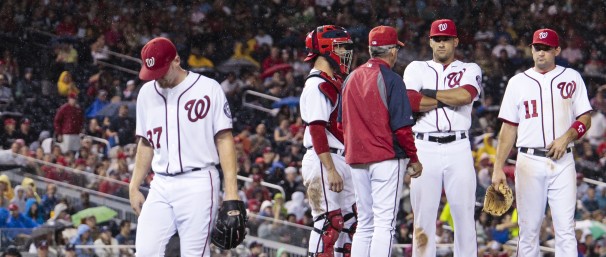 While fans and media wanted management to let Strasburg pitch into the playoffs, manager Davey Johnson pulled the plug on Stephen.  This heavily scrutinized moved showed not only a confidence in the team to be good enough to make a run without Strasburg, but also to be able to make future runs with him.  The first part of this thought process proved to not work out as the Nationals fell to the Cardinals in 5 games in the Divisional Round of the 2012 playoffs.  The media slammed the Nationals and the feeling that they gave up on the team's success when they shut down the ace.  Even with failed expectations, management still felt confident that the second part of their thought process would work.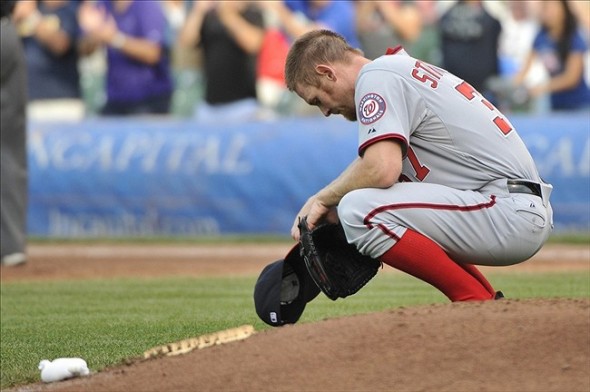 The 2013 year to date from the Washington Nationals has not been as great as hoped for.  The team is currently 76-69 and in 2nd place in the NL East and looking out of the playoff picture.  Strasburg has had an equally unimpressive year going 7-9 with a 2.96 ERA in 170 innings pitched, roughly the same amount pitched last year.  It would be easy to say the Nationals messed up because well…they did. What the Stephen Strasburg shut down may do is make teams think twice about managing the present to set up a better future.  The Nationals felt they had not only the team to win it all without their ace, but they felt their 2013 version and beyond would be good enough to make the playoffs a yearly thing for them.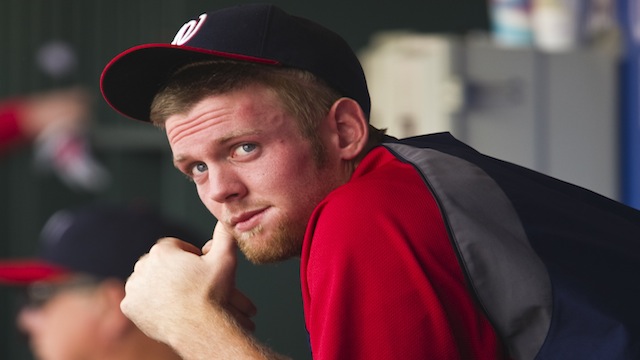 If they had let Strasburg pitch the Nationals could have made a run at the World Series, thus making them more attractive for free agents, ensuring more long-term success.  Teams in the future who have a playoff shot may decide to let young aces pitch, risking the future to make a splash now.  This "all-in" mentality should make for better baseball for fans around playoff time.  Stephen Strasburg and the Nationals lost twice by the shutting down of the ace, but it may be the MLB fans that win big in the future.