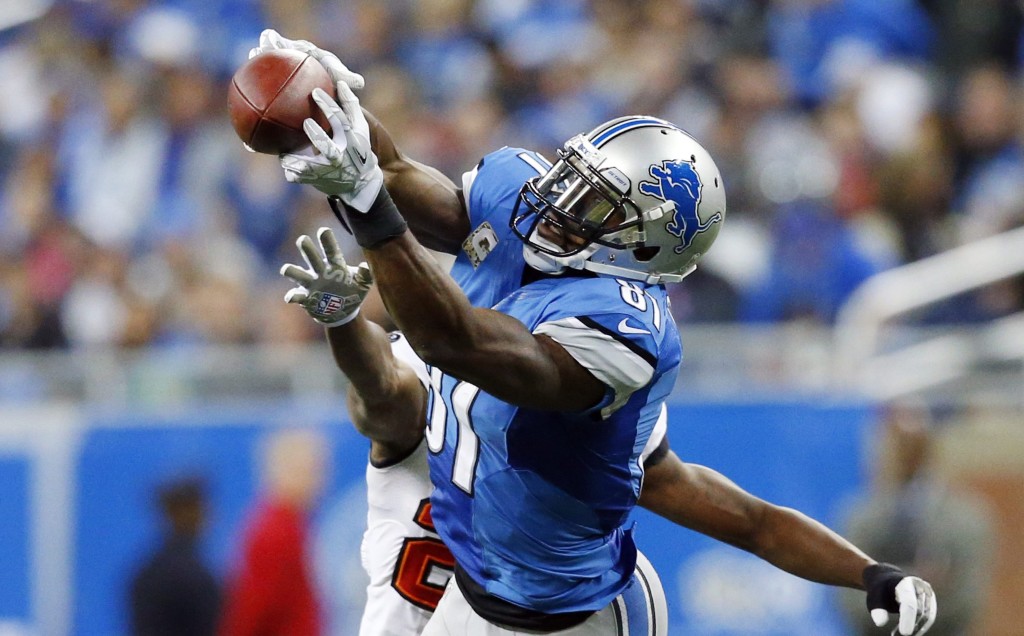 Stop me when you've heard this one before: The Detroit Lions lost a game they should've won.  With Thanksgiving right around the corner, the Lions had a cornucopia of mistakes that led to fans holding their hands over their faces in disgust after literally handing a win to the hapless Tampa Bay Buccaneers.  It wasn't any one player or area that cost them a win.  It was a team loss.  Mistakes in all facets of the game were the culprit yesterday.
Blown coverage and poor tackling by the secondary, including a poor tackling effort after being beaten like a drum by cornerback Chris Houston led to the longest scoring play of the afternoon.  Pathetic protection on special teams led to a punt being blocked.  Luckily, Tampa Bay kicker Rian Lindell did his best David Akers impersonation and shanked the field goal attempt (he had 2 misses on the day). If I had to put this loss on one area in specific though, it has to be on the offense.
Too many missed opportunities to put points on the board, and lack of effort or concentration cost the Lions a (W).  Wide Receiver Kris Durham made a catch and as he attempted to spin and head up field, lost the handle on the football and left it on Carat Casino er en aktor som bor passe de fleste nordmenn godt, da du kan finne bade gode casinospill og verdifulle bonuser. the sideline for an easy fumble recovery for Tampa.  Matthew Stafford had a horrible game, constantly missing open receivers, and throwing 4 interceptions.  It was the 8th time in his young career that he has thrown for 3 or more interceptions in a game.   Even all-world wide receiver Calvin Johnson got in on the buffoonery by basically handing the ball to a Tampa defensive back on a bobbled catch as Detroit was driving late in the fourth quarter.
Detroit, who was in the drivers seat in the NFC North with a 6-3 record just a couple weeks ago, has failed to take advantage of a favorable schedule against struggling teams as well as key injuries to divisional foes Chicago and Green Bay.  The Lions record now sits at 6-5 as they get ready for a Thanksgiving Day game against division rival Green Bay, who will be without quarterback Aaron Rodgers.
To avoid the S.O.L. (Same Old Lions) moniker, the time is now to right the ship and avoid missing out on a great opportunity to take this division by the throat.  Say what you will about the Detroit Lions, whether it's that they are afraid of success, addicted to failure, or any other witty saying that falls along those lines, one thing is certain; the losing culture in Detroit seems to find its way into their games on a weekly basis.  For every late game heroic play (take Stafford's gutsy goal line touchdown against the Cowboys), there are always two bone headed plays that cost them a game.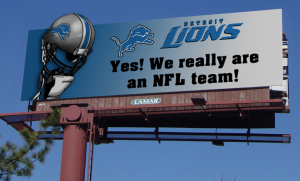 It doesn't matter who leads or where the changes comes from, but things have to change.  The Lions are like that little kid learning to
ride a bike.  They are going along smooth, but as soon as they realize they are succeeding, they have an epic wipeout.  Time to put that loser mentality in the trash and put your big boy pants on, Detroit.