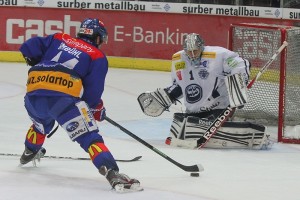 When asked about his memories of childhood in Yellow Grass, Saskatchewan, Nolan spoke fondly about his upbringing in the small farming town of 500. He told me in fact that there were only 2 people in his graduating class.
He said it was great for all the hockey time he and friends were able to play, which included a great camaraderie with his brother Peter, who also went on to play professionally, with over 500 games in the NHL for teams like the Canucks, Senators, and Bruins.
How he became a goaltender is pretty funny, in that he was playing defense for his travel team in Weyburn, but when a local team needed a goalie due to injury, and that another one was away at a tournament in Florida, he decided to do it, and they went on to win the tournament.
He convinced his dad to buy him some pads for the next year's tryout, he made it, played in goal, and then when the other guy played in goal that game, he'd go back on defense or forward.
After playing 2 years of Tier II Hockey in his home province of Saskatchewan, Nolan headed off to play at Providence College, to hone his skills Back East in the States.
I asked Nolan what sort of advice he would offer to a young prospect, and more so a prospect who might be coming from a small town like he came from, himself. The process of farmland to big city anywhere can't be an easy one.
Do your preparation in terms of the city you are going to and what it has to offer you.
Don't assume that all things will be set up for you, like it was in Juniors with the billet family.
Arrange your time schedule appropriately for success
 Be accountable for all  asked of you from the school (Studies, Team Responsibilities, etc…)
 Find a mentor or someone who has gone through it all before, and seek their guidance.
After being drafted by the San Jose Sharks in 2000, the first call-up came in a strange circumstance. Goalies don't fight so often, but in a particular game, he had gotten into a fight in the 2nd Period, and was thrown out of the game, and when the game was over, he found out that he was flying to Vancouver to be the backup for San Jose. He did not get into the game that night though.
Playing for the minor league team was a great experience, and a common theme always seems to occur when I speak to the Hockey Players, in that they always look back on their times in the minors so fondly, and they talk so proudly of the lifetime friendship they created with the other guys who were all trying to make it to the big show as well.
Nolan spoke of the atmosphere in Cleveland at the time with how the families were treated in the community. There was a real sense of excitement going on in the city, with the restaurant and music scene, as well as this was the time when Lebron was just arriving to play for the Cavaliers.
Nolan played with guys like Ryane Clowe, Matt Carkner, Marcel Goc, and Christian Ehrhoff, amongst many others.
Playing my first NHL Game on October, 26, 2005 was a great night as we won 5-4 in overtime. Marco Sturm tied it at 19:40 of the Third period, and then Patrick Marleau won it Three minutes into OT. The funniest part of that night was when I arrived at the Arena.
I walked over from the hotel with a few of the guys, and when we got to the entrance where the bus ramp was, they take you down there in a golf cart, and as we had too many to fit inside, a couple of us were hanging on from the back end of it.
With all of the extra weight, the driver was going slower, and right behind us was Dallas superstar and future Hall of Famer Mike Modano in his Maserati, having to wait for us, and our slow pace.
I went into the game in the 2nd period, and one of my first saves was Modano coming down on a partial breakaway. Great memories in getting my first win as an NHL Goalie.
Having played in 10 teams as a professional, with stops that included Russia, and Switzerland, Nolan speaks like a guy who's about to play his first game as young child. He loves the game of Hockey, and told me some great advice he learned along the way from coaches, and from his father as well.
Where you are right now, things can change so quickly.
Be persistent in your dreams, and ready at all times.
Avoid discouragement, because that could be the moment that someone is watching you.
When it's your time to shine, you shine.
In my latest stop in Switzerland playing for Ambri-Piotta, we live about 30 minutes away in Bellinzona. It's a great place where you actually slow down to talk to your neighbor, and you can sit out and have your coffee, and relax.
This is an unbelievable place where you feel so comfortable in the relationships with the town, and the family atmosphere.The Hockey Rink is actually built into a mountain in the Alps, and the fans are extremely passionate with their screaming and dancing.