Florida over Minnesota 78-64
Full disclosure: I barely watched this game. It was sandwiched between KU"S KO of North Carolina, and Florida Gulf Coast arriving at the stadium, both of which exceeded this game"s entertainment value. I may not have watched it, but I"ve done my research, and know that not much exciting went on in this game. Except for, maybe, a high seed easily taking care of business. That"s become a rarity. I guess they saved all the fun for Florida Gulf Coast.
While I joke about Florida"s boring play, they really do impress me. In fact, if I were to bet on one march madness team in the tourni, it would be them, by a landslide.
Ohio State over Iowa State 78-75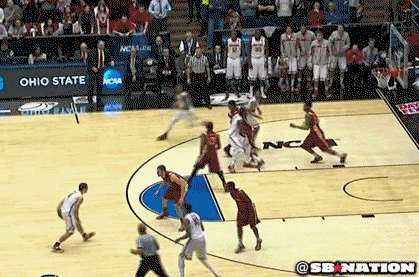 Ohio State may have won the first episode of "state vs state" (just wait until Michigan st. vs OSU), but it wasn"t easy. The Cyclones gave them all they could handle, and were on  a mission to make the wide open West region even wide-open-er. And late in the game, the upset seemed very plausible. The Cyclones held a one point lead with two minutes remaining, and the ball in their hands. Will Clyburn quickly turned the corner (video below), beating both Sam Thompson and Deshaun Thomas to the bucket. Just as Clyburn went up for the layup, Aaron Craft slid in front of him, put his hands up, and proceeded to get trampled by the larger Clyburn. The layup went in, the whistle blew, and simultaneously Buckeye fans screamed for a charge, and Cyclone fans shouted for a block. From the refs POV, there was no way to know if Craft was touching the restricted area line. The referee made a guess as to whether it was a charge, a "judgement call" as they"d say, and pointed towards the opposite end of the floor. Offensive foul on Clyburn. No bucket. Ohio State ball. Instead of a three point play, it was a turnover, and the momentum had shifted.
The momentum never shifted back to Cyclone territory. After trading buckets in the final moments, Ohio State had the ball with the shot clock turned off, the score tied, and a chance to win the game. Aaron Craft waited, waited, and waited; and with just seconds remaining he motioned for Deshaun Thomas, the teams leading scorer, who was looking for the ball, into the corner. Craft wanted to finish this himself. And that"s exactly what he did. As shown in the GIF above, Craft nailed a cold-blooded three pointer with the clock winding down, to put the nail in the coffin of Iowa state, and send the Buckeyes into the sweet sixteen.
Indiana over Khalif Wyatt Temple 58-52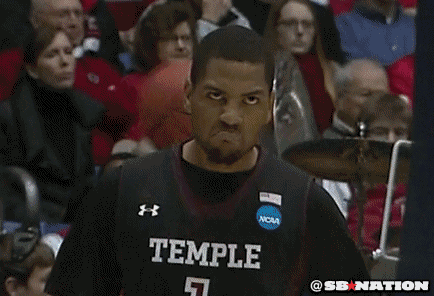 After 20 minutes of the Khalif Wyatt show, in which the senior scored 20 of Temple"s 29 first half points, Indiana decided they"d seen enough. They devised a new strategy, which worked to near perfection: don"t let him touch the ball. Indiana did everything they could to get the ball out of Khalif"s hands, and force his teammates to take shots. Temple"s offense struggled as a result, and Indiana benifitted on the other end, scoring in transition, and making big shots.
Despite Indiana"s big second half, this game remained close down the stretch. Temple was up by four at the 3:08 mark, but didn"t do much after that, as an Indiana 10-0 run finished off the Owls, and sent the Hoosiers into the sweet 16.
Kansas over North Carolina 70-58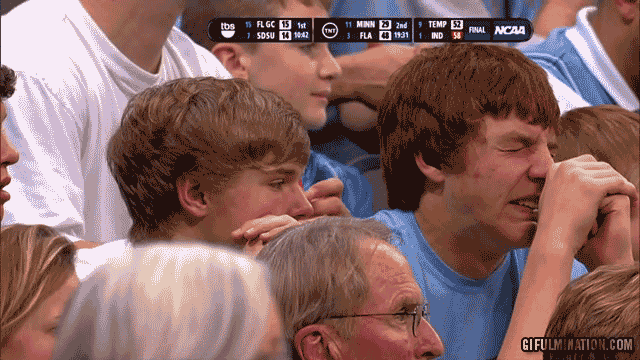 It had all the makings of an incredible game. Two of the most well-known schools in College Basketball going at it, Roy Williams facing his former team, and Roy Williams facing Bill Self. Instead, it was, well… meh. Kansas played like absolute shit early on, and fell behind 14-4 in the early goings. At that point they realized that they weren"t playing Western Kentucky, and they couldn"t just sleep-walk through an entire game. Dissapointed by this revelation, the Jayhawks finally woke up, and started playing some damn good basketball. The final was 70-58 for the Jayhawks, which implies the game was fairly close, but really, once Kansas got out of bed and started playing hard, they had this one in the bag.
Florida Gulf Coast over San Diego State 81-71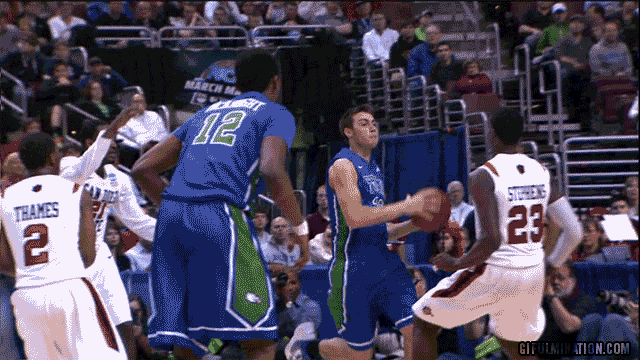 I watched this game with my niece and father (weird combo, right?); my dad, who"s not much of a basketball fan, was completely intrigued by FGCU, and had more fist pumps from the couch than the Eagles had on the court. My niece didn"t pay much attention to the game, but did ask about Bernard Thompson"s gender during his post game interview. I assured her that he"s a guy. She remained skeptical.
Anways, the game. This game was fun to watch. I"m talking party with Marshal Henderson fun. Okay, maybe not that fun. FGCU proved that their win over Georgetown wasn"t a fluke, as they dominated the Aztecs in the second half en route to a ten point victory. is the best way to explain this Florida Gulf Coast team, as their freakish athleticism resulted in some of the best dunks of the tournament thus far.
La Salle over Ole Miss 76-74
Of Sunday"s eight games, this was the one I was most excited about. For one thing, I predicted this match up in my bracket. I originally fell for La Salle after watching their Selection Sunday reaction video, but was sold on the team after witnessing their dominant performance against Boise State in the first four. As for Ole Miss, the combination of an SEC title, and seeing Marshal Henderson deep in the tourney was too exciting to turn down. I"m a big fan of both of these teams, and although I chose Ole Miss to win this game in my bracket,  because my bracket was busted anyways (Georgetown, St. Louis, New Mexico are all in my final four), I didn"t care who won this match up. All I wanted was a close game.
And a close game it was. The largest lead of the game was a La Salle seven point lead near the end of the first half, which lasted about 30 seconds until Ole Miss" Jarvis Summers hit a tough jumper, followed by a Marshal Henderson three-pointer cutting the lead to two.
Ole Miss came out of halftime on fire, and held a lead for most of the second half. La Salle"s managed to remain in striking distance, and once their jumpers started falling, they were in business. After two Tyreek Duren free throws tied the game, Ole Miss had the ball and the clock on their side as they looked to take the lead. Marshal Henderson and the Ole Miss offense was denied by the tough La Salle defense, and the explorers gained possession of the ball with 32 seconds remaining. Tyrone Garland was the chosen one in this situation, as he was tasked with hitting a game winner.  Garland proved his coach right, beating the buzzer with a layup that sent La Salle to the next round.
Miami over Illinois 63-59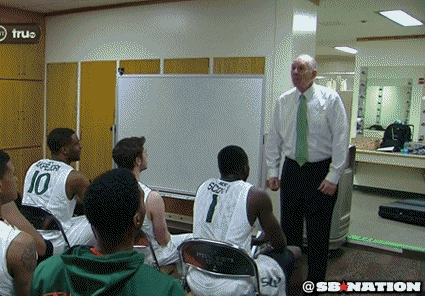 This game was very similar to the one just before it, between La Salle and Ole Miss. Illinois, like La Salle, was behind for most of the game, but managed to remain in striking distance in case they got hot. And just like La Salle, late in the second half, Illinois got hot. Miami was comfortably up seven on Illinois, 46-39 to be exact, with eight minutes remaining. Once the jumpers started falling for Illinois, things turned around quickly. Illinois went on a 15-6 run, taking a 54-52 lead with three minutes remaining. Unlike La Salle, however, Illinois wasn"t able to stick around with its opponent in the final parts of the game. Miami hit some big shots, and Illinois missed some big ones, resulting in a four point win for the Hurricanes.
Creighton over Duke 66-50
When your opponent"s point guard has the game of his life, and goes off for 21 points, it"s difficult to win. When your two best players shoot 19% on 6-31 shooting, it"s VERY difficult to win. When these things happen, and you"re smaller and less talented than your opponent, you"re NOT going to win. Hmm, I wonder why Creighton didn"t win…