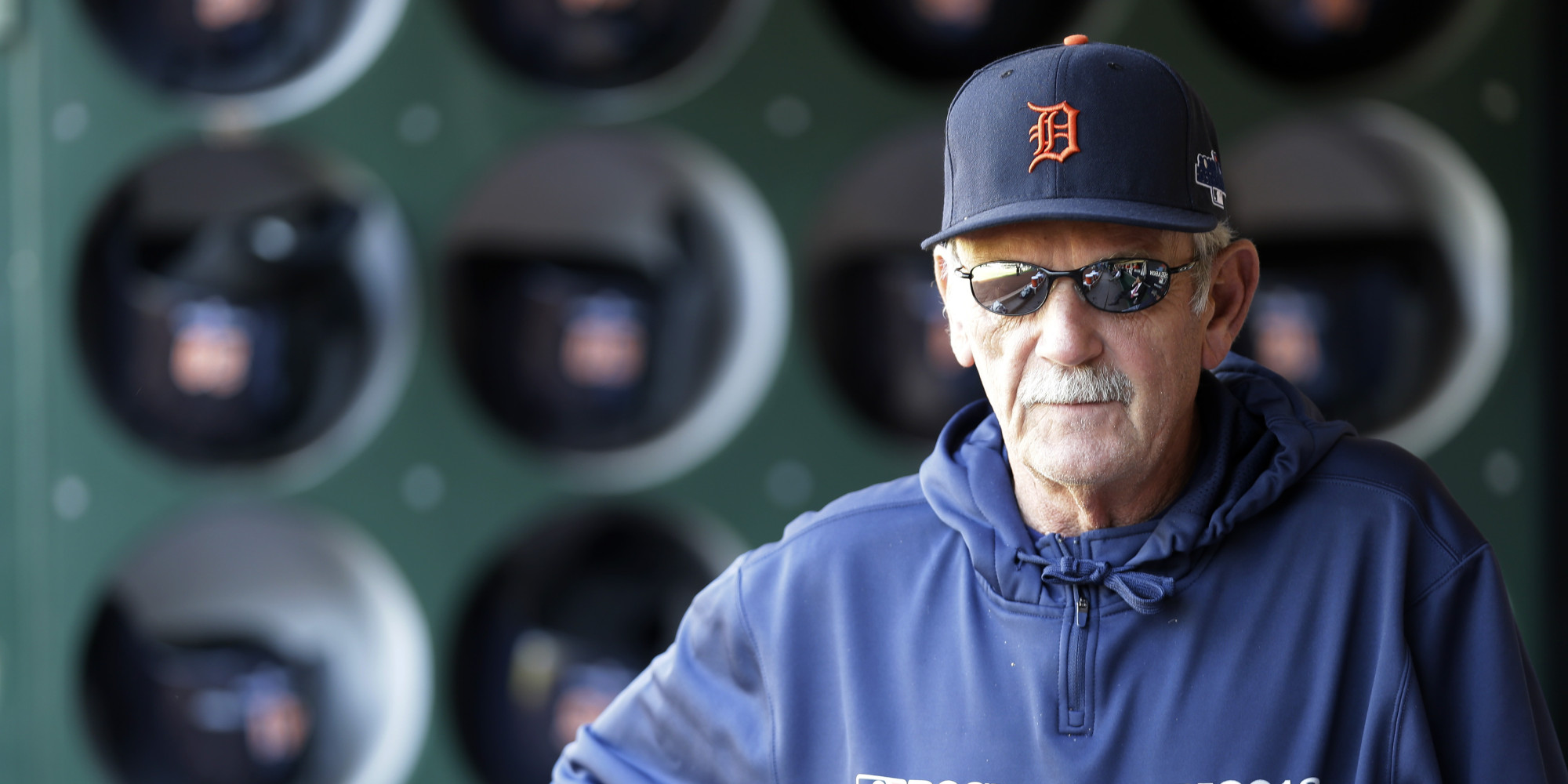 The Jim Leyland era is over, and the Brad Ausmus era has begun. The debate as to where Leyland stands in Detroit sports lore could rage on for years to come. Then again, one World Series Championship could make fans forget all about Jimmy Smokes, one of the more tame nicknames I've given the Tigers former manager. What I find the most remarkable about his exit is the pomp and circumstance that accompanied with his sudden announcement.
There is no arguing that Leyland was brought in at a very dark time in Tigers baseball. In the 12 previous seasons to Leyland's arrival, the Tigers failed to play .500 ball in any season, and 3 times eclipsed the 100-loss mark. That dark period dates back to the final two seasons of Sparky Andersons reign, and includes the woeful seasons under managers Alan Trammell, Phil Garner, Buddy Bell, Larry Parrish, and lest ye forget, the lamentable Luis Pujols era.
After reading this far, one would think that it HAD to be Leyland that made the biggest difference, right? Not so fast. Jimmy Smokes isn't Connie Mack. Jim Leyland isn't Tony LaRussa. When Smokes was hired, Mr. Illitch compared him to hockey coaching legend Scotty Bowman. I would be more apt to compare him to former University of Michigan coach Lloyd Carr, or former Atlanta Braves manager Bobby Cox. Is it because they both won a title in their career? No, it's because they've all done less with more. All three have routinely had rosters full of the most talented players on the field, yet continually fallen short.
Previous Tigers managers had the pleasure of trotting out talent like Shane Halter, Bobby Higginson, Gabe Kapler, Justin Thompson, and Steve Sparks. Jim Leyland was given the likes of Magglio Ordonez, Pudge Rodriguez, Miguel Cabrera, Kenny Rogers, Justin Verlander, and Max Scherzer. For those of you who want to romanticize the "Leyland Effect", try to also remember that the talent level was increased exponentially during his tenure. Also, before you try the argument that these players wanted to play for him, take into account that Mr. Illitch overpaid to get a number of the Leyland era players, and it took shrewd moves by Dave Dombrowski through trades and drafting to get many others.
All I ask is that if you are considering putting Leyland's face on your Mount Rushmore of coaching greats, consider all of the facts. Here are a few parting numbers of Leyland's tenure to mull over: 4 A.L. Batting Champions, 8 Silver Slugger Awards, 4 Gold Glove Winners, 1 Rookie of the Year, 1 runner-up, 2 Triple Crown winners (one pitching, one hitting), and by weeks end, possibly a 3rd MVP winner, a 2nd Cy Young winner, and the most important number: ZERO World Series rings.