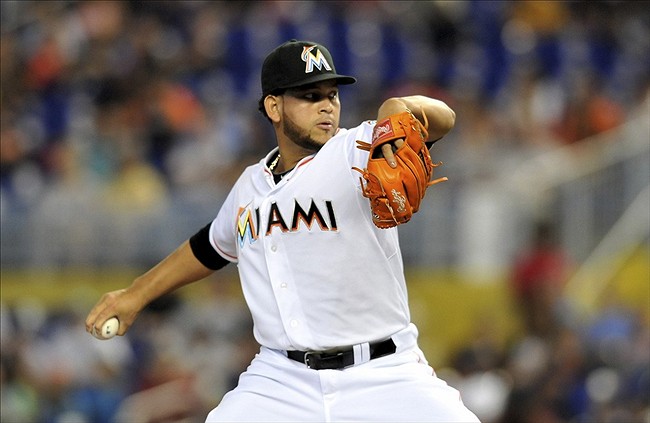 Today on September 29, 2013, in the Miami Marlins final game of the season, right-hander Henderson Alvarez pitched a no-hitter in what would have to be described as one of the most bizarre games in MLB history.  Alvarez, who had previously missed the first three months due to injury, struck out four and allowed only two base-runners over the course of the game (walk and error), while only needing 99 pitches against the Detroit Tigers.  Now that sounds like a typical no-hitter…until you throw in the fact that when his no hitter was over, the Miami Marlins had yet to score.
When the Marlins came to the plate in the bottom of the 9th inning, the score was still 0-0.  The Marlins loaded the bases on Tigers pitcher Luke Putkonen, who threw a wild pitch that allowed Giancarlo Stanton to run home and score the first run of the game. That run not only gave the Miami Marlins a 1-0 win heading into the offseason, but young Henderson Alvarez his first career no-hitter.  Henderson, who was getting ready to bat, swung off his batting helmet in celebration as soon as he realized his no-hitter was complete.
What a way to end the season.