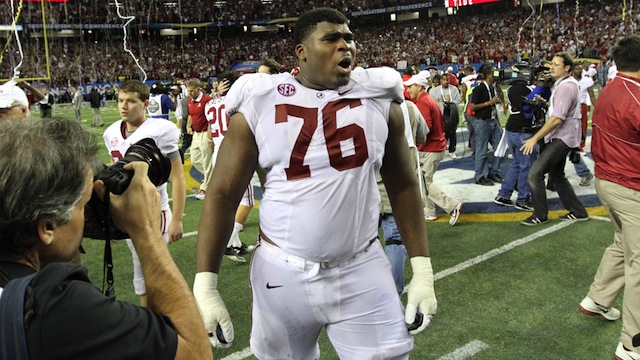 It has been reported that former Alabama player D.J. Fluker, as well as other star players from other SEC schools have received money and benefits.  While the other players are hurtful to the programs they represent, the result of their actions causes will be minimal.  Teams like Mississippi State and Tennessee are not national powers and therefore their penalties will not be in the public eye or having a huge effect on the national championship picture.  Their overall impact will be discussed later.  The man who could have his name linked with a huge seismic shift in college football will be former Alabama offensive lineman D.J. Fluker.
What D.J. Fluker could have potentially have done is not only destroy the record of one of the best coaches in college football, or even eliminate two national titles and the chance at an official three-peat, but Fluker could have potentially put a stop to one of the biggest dynasties in sports.  If Fluker is found guilty, the NCAA can possibly strip Alabama of their national championships and vacate any wins from their and Nick Saban's win total, which would devastate a school that prides themselves on their success.  Another penalty that could hurt Alabama for years to come would be limiting scholarships like USC had to do in the wake of the Reggie Bush scandal.  A limited scholarship amount would hurt Alabama's pipeline for success, and cause them to decline much in the way University of Southern California did.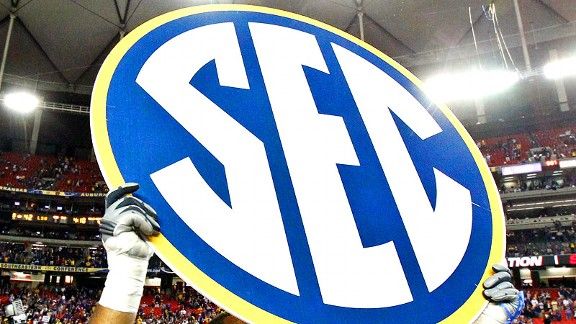 A much larger scale of what this scandal could do would be ending the dominance of what the SEC has done to college football.  The conference has won the last 7 national championships, and seems to have no plans on ending that anytime soon.  What could force the SEC to have no choice could be sanctions against the other schools named in the scandal (Tyler Bray and Maurice Couch-Tennessee, Fletcher Cox and Chad Bumphis-Mississippi State).  If these schools took a hit in talent, with recruits starting the trend to go away from schools such as Alabama, Tennessee, Mississippi State, and even the SEC in general it could lead to other schools in the nation getting an influx of new talent previously unavailable.  This could lead to the whole landscape of college football being changed, all due to players such as D.J. Fluker deciding they needed some extra change in their pockets.