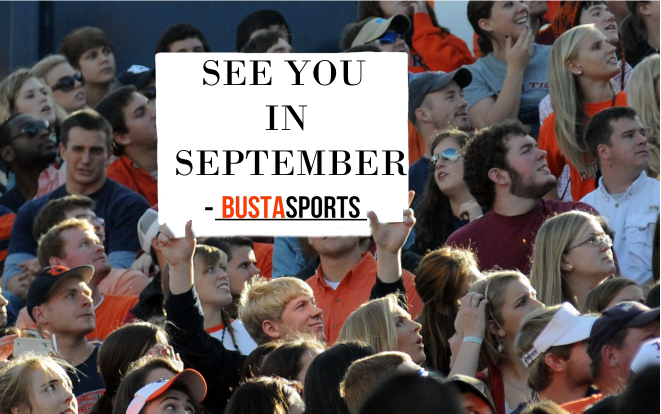 Readers,
This coming spring, BustaSports is putting forth an exciting new blog format, that will surely be better than my Photoshop skills (thank you). September 1st is the launch date, and we expect you to be there, criticizing every word and telling us why we're wrong (or right). There will be six blogs, one for each sport and a debate based blog. Each blog will have its own staff of writers, and an editor running the show. Our editors are as follows: Jerald Hoover (NBA), Phil Watson (NFL), Ray Rivard (MLB), Eric Simpson (NHL) and Josh Vannuccini (Debate). To prepare for the new setup, we're taking the summer off. Editors will search for writers, writers will prepare to write, and I'll do whatever it is I do. We're searching for potential writers and editors; if interested, please email admin@bustasports.com.
I, and the entire BustaSports staff, would like to thank you for your continued support of BustaSports. We have grown from a small time basketball blog to a 1 million page view soon-to-be blog network. It's been a helluva ride, and I'd like to thank those that have stayed with us since the beginning, and welcome the newbies that will join us in the coming spring.
Cheers,
Lucas Sheiner
Update: Launch date has been moved to September 7th. See you then.